Although it goes without saying that we keep the machinery in top condition, it cannot be ruled out that production could come to a standstill somewhere. To avoid delivery problems as a result, it is company policy to keep critical components in stock. We also have multiple identical examples of each type of production machine so that we can quickly move production across to another machine in the event of an emergency.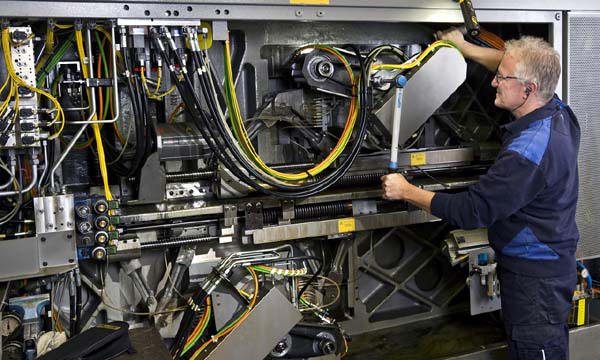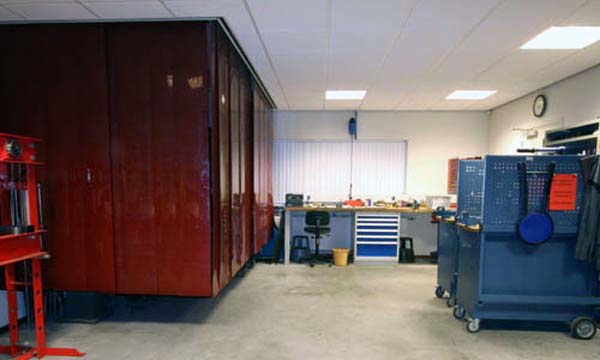 The technical department mechanics have their own workshop for the daily maintenance and repairs to the machinery.
We carry out maintenance, both preventive and unplanned, to keep our machinery in top condition. To support the technical department staff, we have an app that we developed in-house.