We package the finished product according to your requirements, for example in our handy and recognizable blue crates. To protect products from stains and corrosion, packers wear gloves. VCI paper is also enclosed with the packaging where appropriate. Our packing department is equipped with height-adjustable packing tables, lifting aids and other ergonomic tools to minimize the physical strain on our employees.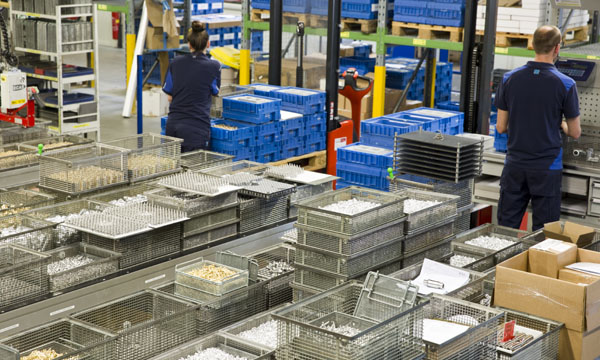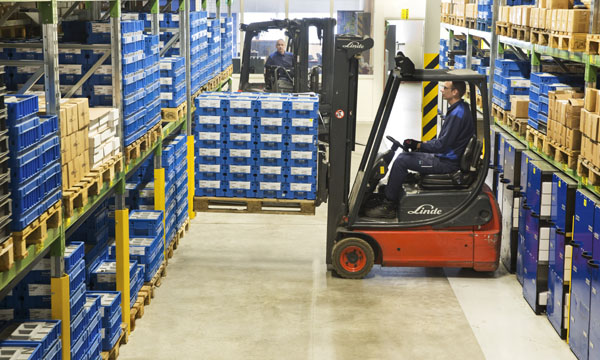 We have conditioned storage for your products with over 600 pallet spaces. If you want, we can deliver your products on demand. This way you never miss out and are assured of timely delivery.
Thanks to our customized logistics, your products will be delivered on time, when and where you want them. To do this, we have modern means of transport, from vans to trucks.