Cleaning the products is not an afterthought for us but a standard element of the production process. All products are cleaned and degreased to a surface tension of at least 40 mN/m, which makes them ready for installation. To let it process a large flow of products, the washing area uses a robot that places the products in the washing machine.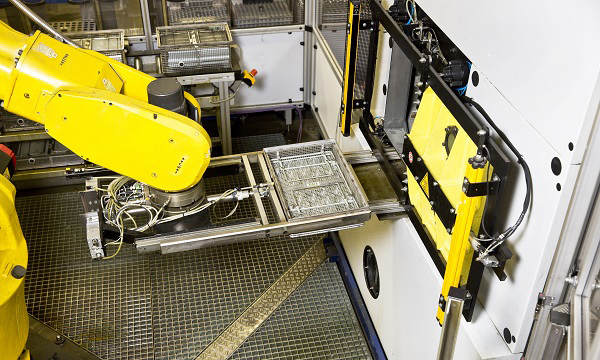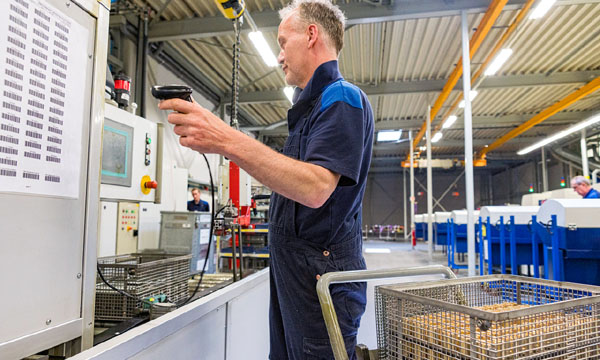 All products are placed in baskets that have unique RFID chips. Scanning the barcode allows all the data for the components produced to be stored on this chip. This means that all products are traceable in the further course of the process.
All residual materials are separated out by the type of metal. Our swarf treatment installation processes this swarf into raw material for new metals. The cutting oil is also recovered and made suitable for reuse. This recycling is not only good for the environment but also yields financial gains that in turn benefit the price of your product.